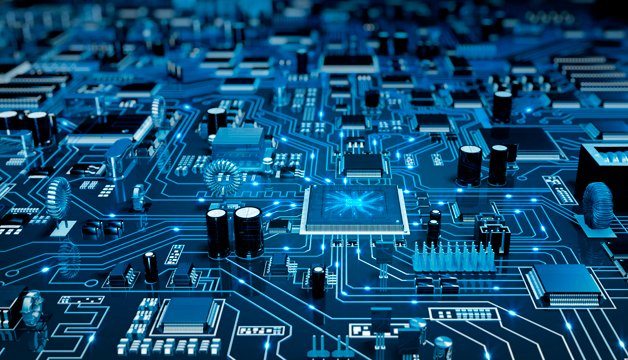 So, you caught up in a situation where you need an embedded panel PC. To build or not to build; that is the question.
We know how an embedded computer would work. But, it's still not surprising if you can't find the right panel PC for it.
Sometimes, you find yourself looking for detailed components that fit your specification. But, you are still confronted with a lot of questions in your mind.
Surely, there will be a lot of factors in this decision. Not to be ambiguous, determining the need of both an embedded computer and business is a must.
Why Build An Embedded Computer System for your Business
Embedded computer systems are, by far, the most well-known type of computer for a business operation today. It provides more production with a standard quality output and saves operational costs. The prolonged life-cycle of the hardware is the major cost benefit.
An embedded panel PC is a special-purpose system in which the computer is completely encapsulated by the device it controls. Unlike personal computers, an embedded computer performs a pre-characterised task more often than not with specific requirements.
Since the system is committed to a particular task, designers can optimise it, diminishing the size and cost of the device as well.
Evaluating The Budget
How much budget do you have to build a fully functional computer system? In the end, the largest factor is still the money.
However, most of the manufacturers offer custom embedded computers to meet their clients' needs according to their budget. So, building an embedded panel PC can be cheaper.
Computing Specifications From Scratch
Designing an embedded computer from scratch is extremely challenging. It will take some time but it will be a satisfying endeavour.
So, let's talk about the specs. What are your needs for an embedded computer?
Although you can have whatever specs you want, it would be ideal to choose a fan-less case, waterproof, and a -40 ~ +80 temperature rating.
Next, detailed requirements such as physical dimensions, temperature ranges, shock and vibration, input and output connectors, dust and particulates, NEMA and IP ratings, extended lifecycle and the operating system to be used. Board and system design, private label, custom BIOS and splash screen are also required.
Last but not the least is the performance. The right combination of hardware and software must be specified first before an embedded system is built.
We cannot argue that when it comes to building an embedded computer, sky is always the limit.
Choosing The Right Manufacturer
You must partner with a manufacturer who knows their product.
In building an embedded panel PC, you must choose a manufacturer that offers off-the-shelf embedded computer hardware at its great prices.
Consider manufacturers that have good engineers and industrial computer experts who have the learning and experience to work with your specifications and can make your embedded system for whatever you might need it for.
With them, you don't even put a lot of effort from it. Contact a reliable embedded panel PC manufacturer today.
Source:
Building A Business With An Embedded Computer, Business2community.com
Other articles worth reading:
A Comparison between Embedded Touch Panel and Discrete OGS Touch Panel
Some Crucial Facts about Embedded Touch Panel for Business Operations
Understanding the Technology behind the Modern Desktop PC Touchscreen