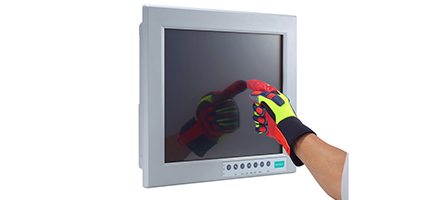 An industrial computer is built to endure extreme factors to meet the needs of a wide array of applications. This should meet the environmental demands since the cost of a system failure is quite high.
Today, many industries are utilising the capabilities of industrial computers to increase efficiency and productivity.
How Do Industrial Computers Survive On Changing Temperatures?
For one, machines in the military should be water-resistant and able to operate even humid environments.
Medical machinery, likewise, requires anti-bacterial and water-resistant equipment.
Machines in the marine, aerospace and outdoor industrial applications also belong to a workplace bearing harsh environment temperatures.
Thus, there is only one common factor that these industries have. It all has an extreme variation in temperature.
So, industrial computers must be a perfect fit depending on the industry you belong. This must be reliably functional to prevent performance issues and field of failures as well.
Qualities to look for
Selecting the appropriate industrial PC product can be a challenging task.
With the wide range of systems to choose from, with the varying capabilities and levels of durability, even an IT expert sometimes struggle in identifying the best machine that fits your business.
To give you an idea, it is essential to know these basic qualities any industrial computer must have.
Performance
Many buyers seek out in any perspective system.
Selecting an ideal PC must start with processor's performance. Determine the type of processor you should use and identify its compatibility when used with any motherboard.
Understanding the intended system application for your PC also helps in identifying the right hardware solutions. Whether you are building an industrial control system in a manufacturing company or just assembling an acquisition data in a remote location, you must have a clearer picture of how the computer will be used.
Environment
Industries operating in extreme temperatures can be devastating for hardware components.
Higher temperatures can cause overheating of the machines whilst lower temperatures cause moisture buildup into the system.
However, most standard computer systems are built for higher temperatures. You will just have to ensure to scrutinise the operating temperature ratings of the hardware and look for a wider temperature system.
Installation method
When choosing an industrial PC, make sure how you intend to install it.
Industrial computers can truly go anywhere. It can be mountable or lives on a desk.
For instance, you have a premium space, mounting the computers is the best option. If you prefer a rackmounted system, it is easier to integrate it with the existing IT infrastructure which is also ideal for a headless operation.
Power constraints
The power environment is also a factor you need to consider. If power outages are your primary concern, consider an industrial computer with an attached Uninterrupted Power Supply (UPS). This will protect your computer system from any havoc such as data loss, downtime errors and system damage.
An Expert's Insight
Nowadays, you cannot afford to run a business efficiently without having the right industrial computer for extreme temperature operations. Speak to a hardware specialist about your specific qualities to understand better options for your desired industrial computer.
Source:
Operating in Extreme Temperatures: A Must Have Quality of Industrial Computers, Acnodes.com
Other articles worth reading:
Top Industrial Computer Solutions for the Manufacturing Industry
Get to Know the External Components of Industrial Computer Products
Tech History: A Brief Timeline of the Industrial Computer Systems